Gagopolis' Ten Sexiest Videogame Characters
Disclaimer: This list is based on the Gagopolis' preferences and fetishes. If you find yourself disagreeing vehemently with my selections, feel free to crush your nuts.
10.
Aya Brea
(Parasite Eve 1 and 2) -A MIST (Mitochondrion Investigation and Suppression Team) agent whose mission is to destroy Eve and its spawn of Neo-Mitochondrial Creatures before the former roasts the entire human race through spontaneous human combustion.
If you like Caucasian-Japanese girls, this one's for you!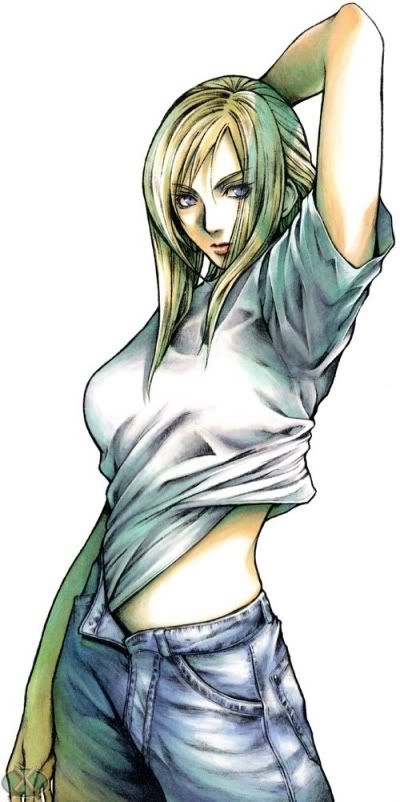 Aya
:
Is it really this hot here in the Philippines? Good thing I don't have any underwear on.


9
.
Quistis Trepe
(Final Fantasy VIII) - This Balamb Garden instructor sure knows how to teach a monster a lesson or two, thanks to her weapon of choice--the chain whip.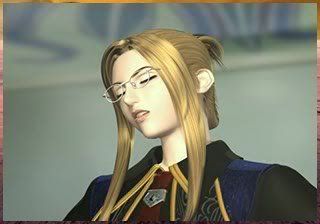 Poli
:
Instructor Trepe, I know how to make better use of your chain whip. Would you please lead me to your bedroom?
Quistis
:
*sighs* Sure.

8. Heather Morris
(Silent Hill 3) - Heather is not your typical kitten. She looks frail and gangly. Her rack and junk aren't well stacked either. She seems, to some extent, a druggie. But the combination of all these things make her eccentrically sexy.
Heather
:
See the bull's eye? Shoot your
load
in there.

7.
Kasumi
(Dead or Alive series) - If you played Dead or Alive, I'm 100% sure that you're guilty about turning this option on in the options menu--the Bouncing Breasts option. Hell, I'm guilty of doing this everytime I play Dead or Alive but, who wants unmoving breasts anyway?
Who doesn't want to be with a sexy, 17-year-old ninja? She's one year underage but, but, it's almost the same as 18 right?
Right. Like I care.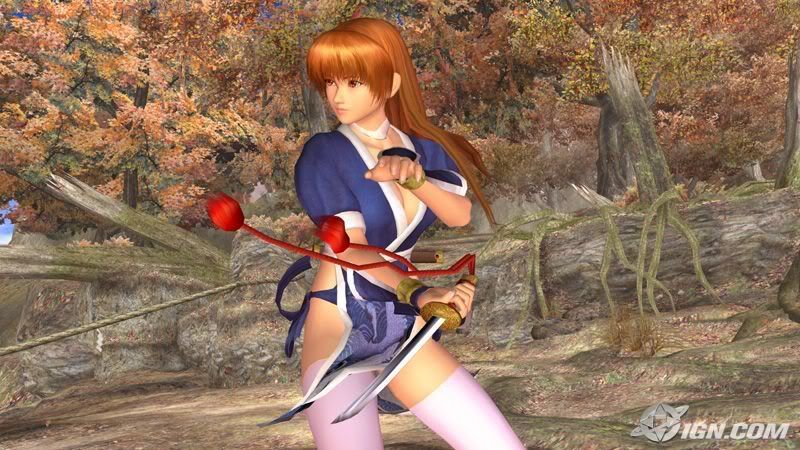 Kasumi:
Libreng tuli! Libreng tuli! Sinong may gusto ng libre tuli?!
Poli:
Ako! Ako! Kahit tuli na ako, magpapatuli ulit ako!
Kasumi:
Sugoi desu ne

6. Jill Valentine
(Resident Evil 1 and 3) - Chris Redfield ought to be ashamed with himself. If I was in the first Resident Evil, I wouldn't be focusing on killing zombies and unearthing illegal experiments done by Umbrella Inc. Instead, I would be focusing on what Jill's favorite food, music, sports and positions are.
Jill:
Poli, kung naging ikaw si Nemesis, hindi kita tatakasan at babarilin. Ako na ang hahabol sayo.
Magpapabaril
pa ako sayo!
Poli:
Ako talaga si Nemesis.
Jill:
Aaaaaaaayyyyy!
5. Lara Croft
(Tomb Raider series) - This woman of ridiculous body-mass index, is the most successful videogame heroine of all time. She's an archaeologist venturing around the globe in search for ancient artifacts.

Her essentials during her adventures include: two pistols which she holds a la John Woo, medi paks and a pair of trusty bumpers which she uses to alleviate the shock and impact her sternum gets after jumping and holding onto ledges.
Poli:
Hey, Lara can I raid your tomb?
4. Taki
(Soul Calibur series) - Why wear a mask? Why cover that beautiful face? You're such a tease Taki. You didn't even bother removing your mask when we had our nookie at a certain temple rooftop.
Taki:
Libreng tuli! Libreng tuli! Sinong may gusto ng libreng tuli?!
Poli:
Ako! Ako! Dalawang beses na akong nagpatuli pero kung ikaw ang magtutuli, okay lang ang pangatlong beses!
Taki:
Ikuso!
3. Tifa Lockhart
(Final Fantasy VII) - Arguably, the sexiest Final Fantasy character ever. And who wouldn't fall for someone who's most powerful limit break is called Final Heaven?
During a battle against Ultima Weapon.

Poli:
Tifa please use your limit break now! We're all low in HP.
Tifa:
Okay.
Poli:
What are you planning to use?
Tifa:
Final Heaven.
Poli:
Hey Ultima Weapon! Wanna switch places?
2. Chun-Li Xiang
(Street Fighter Series) - Man, those legs! Those long, toned legs! I wouldn't mind those straddling me! Plus, her panty shots are the best. (Boo Capcom for her Alpha costume.)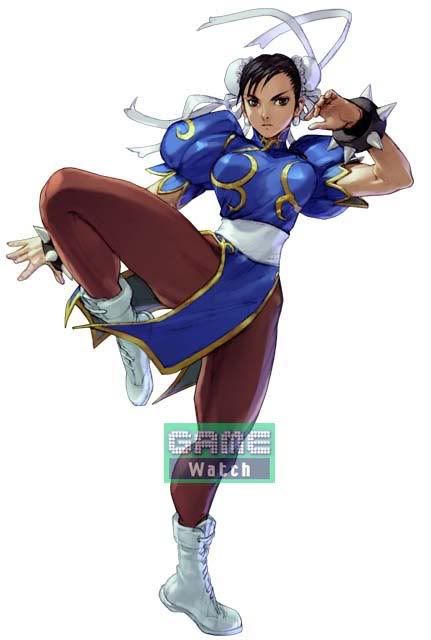 Poli:
*mashing the buttons in a controller*
Chun-Li
: Hey, what are you doing?
Poli:
*mashes the buttons in the controller even more"
Chun-Li
: You're trying to make me perform a Spinning Bird Kick, don't you?
Poli
: *grins*
Chun-Li
: But why?
Poli
: *grins maniacally*


1. Lili Rochefort
(Tekken Dark Resurrection) - This 16-year-old Monegasque looks innocent on the outside--just on the outside. Her girly, prim and poised demeanor does nothing but mask the dominatrix within her. And don't you just love it when she says "Please don't tell this to my father" after she wins her matches?
Like Kasumi, she's also underage...
After a nookie...

Lili:
Please don't tell this to my father...
Poli:
*in a husky voice* No...I won't. One more round?
Lili:
What are you talking about? I've already won two rounds!
Poli
: Well, we could always adjust the number of rounds per match into five right?
Lili:
Alright then. ROUND 3, FIGHT!
Poli:
Whanepshet!